The Real Story of the José Cuervo Brand – Passion, Dedication, Vision
---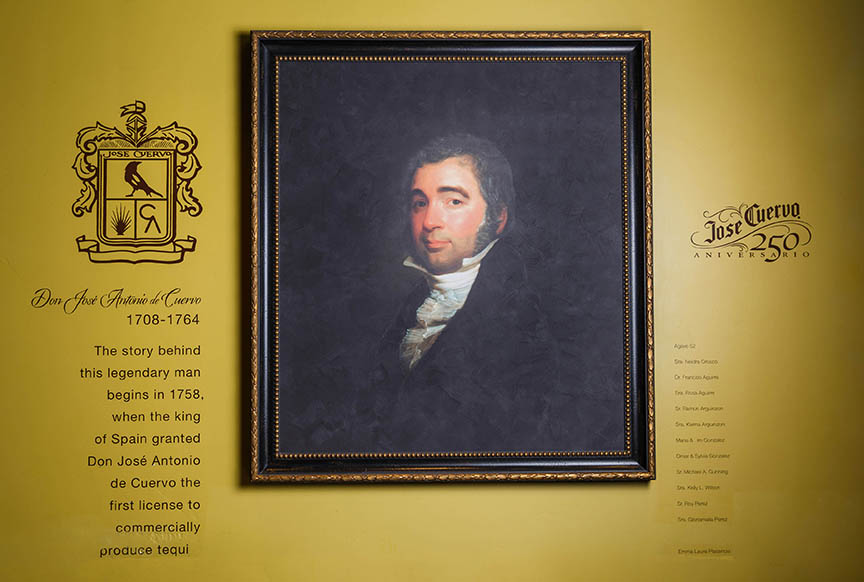 Written for Señor Ernesto Delgado
Don José Antonio de Cuervo might have mixed feelings about his brand if he were alive today.
On one hand, he might feel great pride knowing that his passion and dedication to Tequila resulted in Cuervo being the best-selling brand in the world. José Cuervo currently has over a third of the tequila market share worldwide. It's still run by Don José's descendants.
But this man, for whom fine Tequila was a heartfelt passion, would surely not be happy to learn that his beloved Tequila was often equated with shot glasses and poor judgement. There is far more to the Cuervo brand than its huge commercial production, however.
Not much is known about Don José Antonio de Cuervo's early life. It is reported that he was a farmer, although it isn't clear what he grew prior to growing the Blue Agave on land in Jalisco. In the 1700's, 'Mezcal Wines' were produced and exported as far away as Mexico City. They developed a reputation for excellent quality, largely promoted by miners working at the Bolaños silver mines northeast of Guadalajara.
By the year 1742, Mezcal had become more popular than the native pulque. A few families were beginning to produce Mezcal in larger quantities for commercial markets. In this year, Don José Antonio de Cuervo and Malaquisa (the only name referenced as business partner to Don Jose) registered to produce Mezcal Wine at their popular tavern, La Chorrera, which was located in La Cofradia de las Animas. The two sold over 20,000 liters to Guadalajara.
In 1758, Señor Don Jose was given the right to cultivate land for Agave by Kind Ferdinand VI of Spain in the town of Tequila, Jalisco. He purchased the property from Vincente de Saldivar, who already had a small distillery in operation.
Although Señor Don José passed away in 1764, he had already set into motion the recipe for success. Within two decades, Señor Don José's vision was beginning to pay off. His family was producing 800,000 liters of 'Mezcal Wine', or Tequila, per year by 1781. This lasted four years, until King Charles III of Spain decided that only Spanish wines and liqueurs were to be allowed.
That didn't have much effect on the Cuervo family's passion for creating Tequila. They simply began to produce Tequila underground, to avoid prosecution. It's likely that enforcement of the ban wasn't strictly upheld in most areas, as records show that taxes on production in the amount of 3.5 million pesos were paid to Spain between 1786 and 1789.
Eventually, Spain realized they would benefit far more from taxing the production than trying to prevent it. Once the ban was lifted, Señor Don José's family began producing Tequila in earnest.
By the year 1795, the Cuervo family had been producing Tequila for several decades. It was this year that Señor Don José's son, José Maria Guadalupe Cuervo was given the first license by Spain to produce 'official' Tequila. It is estimated that 1800 was the first year Tequila was aged in wood.
Today, Don José Antonio de Cuervo's dream has certainly been realized. His business is still run by his family, as he wished. Despite the reputation the production Tequila has for being 'typical' of a large commercial venture, there are several products that would make Don Jose proud.
The Cuervo Platino Reserva de la Familia has been called 'exquisite' by reviewers. One said it was "Smooth, flavorful, Agave laden and with one of the best bouquets of any spirit I've had recently. I smell it and I just want it."
An interesting note about the Cuervo Reserva de la Familia – this premium tequila was introduced in 1995 to celebrate the 200-year anniversary of the Cuervo brand. Each bottle is handmade, numbered, dated and sealed in wax. Every year the Cuervo family commissions a different Mexican artist to design the new collectible box for Jose Cuervo Reserva de la Familia collection.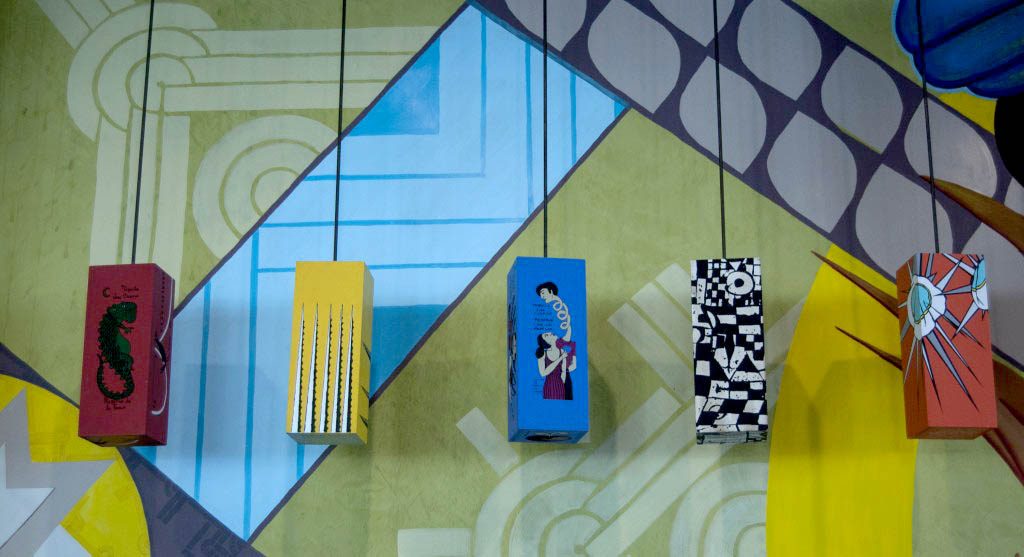 Above the Tequila Bar at Mayahuel, you can see a number of these gorgeous boxes artfully hanging. They are now collector's items – some exceedingly rare. Señor Ernesto Delgado, owner and operator of Mayahuel, loves how these represent the history and culture of México – through the artists who so carefully work to capture the emotion felt by a people whose lives have been guided by the Agave.
The Tradicional Reposado has been aged in oak barrels for a minimum of two months. It's smooth and soft, yet complex. Tradicional is the original José Cuervo tequila still the number one premium tequila in Mexico.
Jose Cuervo Aniversario is an ultra-aged tequila. The agaves used to produce it come from a single crop field. The tequila is first aged in French and American oak barrels. Finally it is aged for another year in sherry barrels brought from Spain. Reviewers loved this tequila, one saying 'gentle notes of blue agave, a sweetness, and the nose was a heady rush of caramel. It was an almost spiritual experience, understanding that some of the blend was over 100 years old.'
While there is no doubt that José Cuervo produces some truly outstanding Tequilas, the real credit should go to Señor Don José, for without his tenacity and vision Tequila may have looked – and tasted – quite different indeed. This brilliant, proud and determined man lives on through his Tequila.