~ An Evening With Frida Kahlo! ~


April 28th,  5:30 p.m.
                  Sip Frida Kahlo Tequila and enjoy Sacramento Design Icon Rory Castillo's  beautiful Frida- inspired garments!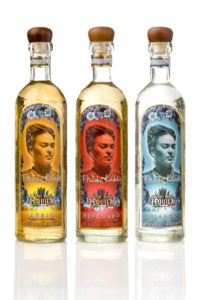 Frida Kahlo Blanco, Reposado, and Anejo with Small Bites
Enter our Frida Look-Alike Contest to win a beautiful handcrafted Frida Kahlo Handbag
Surround yourself with the beauty of Rory Castillo's handmade historical garments
Mayahuel Tequila & Mezcal Club Members
$25 (purchase 3 seats, get a fourth free!)
General Public $40
There's always something innovative and exciting happening at Mayahuel!
You're invited to join us in celebration of the culture of Mexico.
Just some of our events:
Mezcal tastings, history and education
Acclaimed guest chefs and special menus
Mexican historians discussing the significance of foods throughout history
Holiday celebrations such as Cinco de Mayo or Mexican Independence Day
Art shows and artist receptions
Tequila Aficionados presenting artisanal tequilas for tasting
Cuisine pairings with Mezcales and Tequilas
Special one-of-a-kind cocktails featured
Featured musicians – music to touch your heart or make you want to dance
[/col]