Pairing Premium Mezcales and True Mexican Food with Señor Ernesto Delgado
---
Written for Señor Ernesto Delgado
Fine Mezcales (and fine Tequilas) have much in common with fine wines.
The quality of the Agave, the soil, microclimate, harvesting, processing and aging all play an essential role in the finished product. When tasting an artisanal Mezcal, it's important to understand that the tasting process is also similar. With the first sip, you should simply be introducing the Mezcal to your lips and tongue – with Mezcals higher alcohol content, taking a moment to allow yourself to acclimate to the difference is good. (Fine Tequila is Like Fine Wine – How to Taste Tequila) A glass designed for the optimal enjoyment of the aromas, flavors and finish of each will enhance your experience tenfold.
Mezcal is a social drink. It's meant to be enjoyed with other Aficionados, and is especially wonderful with small bites – appetizers – as a part of the exploration of the varied and nuanced aromas and flavors.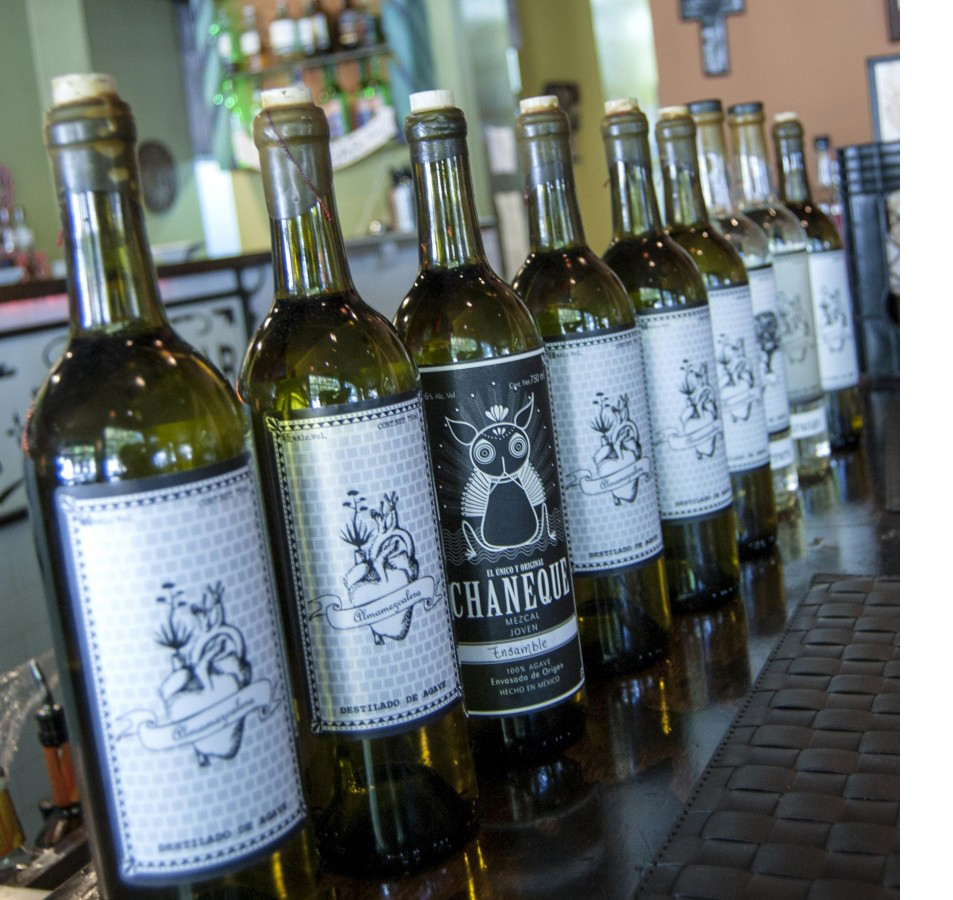 There is much written about pairing wine and food, but little on the subject of Mezcal and food. This is surprising, because making Mezcal is an ancient and revered skill – once it was thought to be created only for the Gods. Indigenous peoples also were amazingly creative with the cuisine they developed – the artful combinations of flavors and textures which made up their daily diet. (Aztec diet)
Artful pairing can intensify the flavors of both the Mezcal and the cuisine – and vastly increase your enjoyment of the two. In general, a pairing will either bring similar flavors together or contrast the flavors. Most of the truly sublime pairings feature at least some similarities in flavor, richness, or texture.
The elements of Mezcal
Smokiness
Many Mezcales have at least some degree of smokiness, because of the way in which the Agave is cooked. It is common for Master Distillers to use the wood which is indigenous to the region for cooking. They run the spectrum, from earthy and richly smoky to a delicate, nearly absent smoke which allows the citrus or Agave flavors to shine.
Flavors
Mezcales can have an infinite variety of aromas and flavors. Just some of the flavor notes you'll discover with Mezcal are citrus, herbal, pepper, dried chiles, cologne , chocolate, cinnamon, leather, and of course Agave.
Potency
Is the Mezcal smooth? Subtle and delicate? Or is it thrilling? The potency of the Mezcal – the mouthfeel, finish, texture and richness will play a role in the manner in which it dances with food. Trying to drink a spicy, thrilling, rich Mezcal with a light fresh herbal dish might simply overwhelm the food to the extent that you simply lose those flavors.
The Properties of Food
Here are the essential properties of food, broken down into categories:
Fat
Many meat and dairy products fall into this category. Balancing the fat with a Mezcal that is rich, but acidic (think citrus, pine or spice) can bring out the best in both.
Acid
An acidic dish is often fresh, bright, and tangy. Greens can easily be overpowered by a smoky Mezcal. Instead, try one which has subtle herbal flavors, with just a touch of sweetness.
Bitterness
Foods which have a touch of bitterness, such as dried peppers, dark leafy greens, and complex sauces are prized in fine cuisine. They do create a more challenging task when pairing with the proper Mezcal. A mole sauce, for example, might be delicious with a slightly smoky, spicy/peppery Mezcal.
Salt
Salty dishes seem to call out for a bolder Mezcal – one with a good amount of smoke, and a more 'dazzling' and exciting flavor.
Texture
Some foods are 'heavier' than others. In general, matching textures really works in your favor. A steak, for example, will be overpowering to a light, fruity Mezcal.
Sweetness
Sweet desserts are best paired with a Mezcal which has delicate, tropical fruit notes or a chocolate or caramel flavor. It's best here to try not to use a Mezcal which is heavy or rich, and instead opt for one with a balance of lightness and flavor.

Here are some of Sen. Ernesto Delgado's favorites:
Vago Elote Mezcal

A nose of smoky toasted corn and dry river stones. Layered flavors of green tropical fruit, honeycomb and a bit of smoke. A long finish replete with papaya and mint.
We love this with our Yucatea Pochinita Pibil – a delicious marinated pork in achiote spice, black beans, red pickled onions & cilantro.
Tosba Espadin Mezcal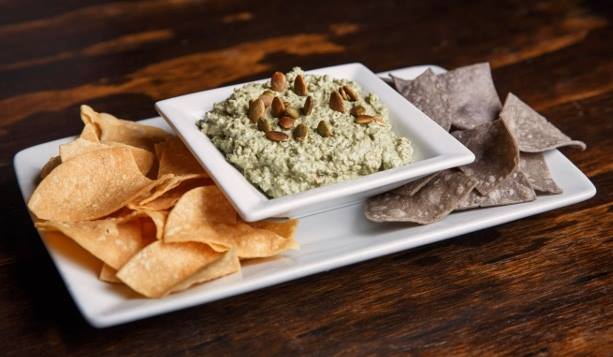 Aromas of cinnamon, cooked Agave, and toasted nut with a balance of sweetness and acidic citrus. Just a touch of smoke and ash makes this a complex and engaging Mezcal.
Perfect with our Sikil P'ak, a flavorful dip made from roasted pumpkin seed, garlic, cilantro and a bit of cream and served with both black corn and regular corn tortilla wedges.
Rey Campero Joven Mezcal
Floral aromas, with a touch of citrus peel followed by flavors of citrus, black pepper and earthy-vegetal components, with a hint of smoke.
We think this is wonderful with our Mole Con Pollo Taco – slowly cooked chicken, smothered in rich and complex mole negro sauce sprinkled with sesame seed.
Alipus Espadin Mezcal
Rich, smoky and slightly sweet, it is smooth on the tongue and leaves with a lovely smoky finish
Try this with our Steak Taco, a mouth-watering combination of tender, juicy steak, Oaxacan cheese, and nopal (cactus), topped with a sweet-tangy pineapple tomatillo salsa.
Clase Azul Durango Mezcal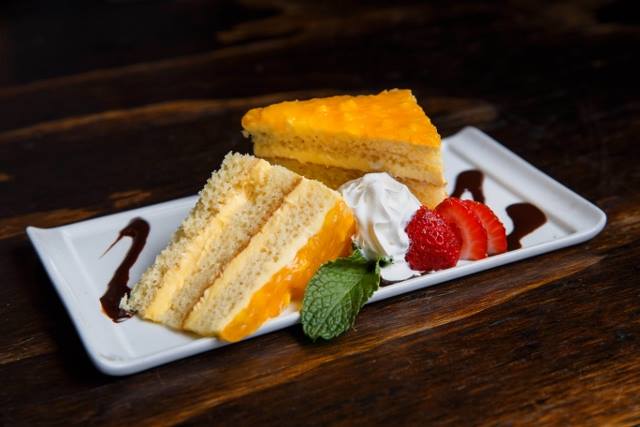 A delicate and beautifully subtle Mezcal, with a lovely sweetness. This is an ultra-premium spirit, one which is well-worth treating yourself on a special occasion. The bottle is a piece of art in itself – inspired by the 'Black Clay' style of pottery, which is one of the most revered styles of intricately detailed Mexican folk art.
When we tasted this lovely Mezcal with our Pastel de Mango, we fell in love. They were meant for each other. Pastel de Mango is a light, creamy cake filled with fresh mango custard and topped with smooth chocolate sauce and freshly whipped cream.
The most important factor to remember when exploring food and Mezcal is to have fun! Be adventurous, taste flights of Mezcales, keep notes on your favorites and try some with a special dinner instead of wine. We think you'll be pleasantly surprised.
As Señor Delgado, owner of Tequila Museo Mayahuel loves to say "You won't truly know México in your heart until you know Mezcal in your soul."
We have events throughout the year to showcase artisanal, ultra-premium Mezcales and Tequilas. Join our Tequila and Mezcal Club, and you will never miss an exciting opportunity to try something new!