Mayahuel's own El Tesoro Barrel Selection is Here!
---
Several months ago, our own Sr. Ernesto Delgado was invited by Rob Odum of Beam Global to travel to Jalisco and visit El Tesoro's amazing distillery.
We have a special relationship with El Tesoro. National Brand Ambassador Luis Navarro worked for Mayahuel as our Tequila Maestro back in 2011. Carlos Camarena, El Tesoro's famous Master Distiller, has been to Mayahuel for tastings and educational events. We've enjoyed a long-standing friendship with these hard-working visionaries.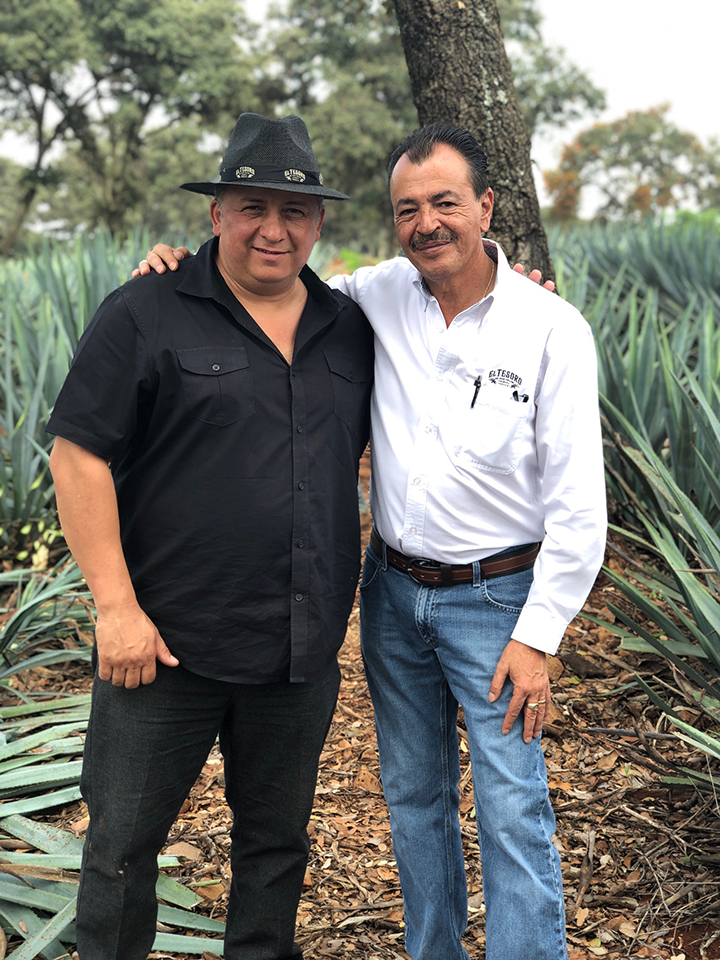 So, when Sr. Delgado got the invitation, there was really no other option than to go and be immersed in all things Jalisco; especially El Tesoro.
It was a memorable experience. The small group was treated like VIP's – taken to the gorgeous Hueso Restaurant for dinner, treated to the delectable street food of Jalisco, and traveling by bus to the distillery. The term bus doesn't do this mode of transportation justice – it came fully equipped with a DJ and a bar that would be impressive in a restaurant.
Luis Navarro was the perfect tour guide. Not only did the group eat their way through Jalisco in style, they were treated to a Lucha libre (professional wrestling) event.
The El Tesoro distillery was well-worth the trip. Sr. Delgado and his fellow restaurateurs were taken to the vast Agave fields, where they were shown each step of the process from planting to final product. This was a 'hands-on' tour – each member of the group harvested Agaves to be taken to the distillery.
Sr. Delgado and his group were offered the opportunity to select their own barrel for bottling. After a lengthy barrel tasting process, he chose one that had the perfect flavor profile to represent Mayahuel. We now have that special select barrel available, by the glass or in your favorite cocktail. Offered at only $11 per glass, or $12 for a Select Mayahuel Margarita! If you're a Tequila Aficionado, come in and try this wonderful Tequila. You'll taste El Tesoro and Mayahuel, the history and beauty of an ancient culture, and reverence for the Agave – all in one glass.