The Impact of Mayahuel on Downtown Sacramento
---
Written for Señor Ernesto Delgado
Mayahuel is celebrating its fifth year in business.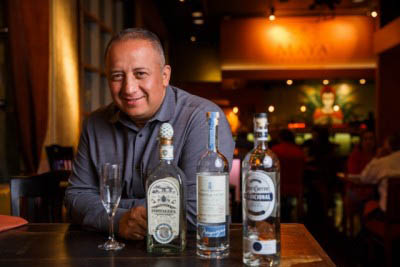 For any restaurant, this is a milestone. For Señor Ernesto Delgado, it's confirmation that his vision to create a place where the beauty and passion of the Mexican culture could be celebrated was something Sacramento would embrace.
Mayahuel was two full years in planning and building before Ernesto opened the doors for the first time. He encountered challenges and setbacks that would have sent a less determined man running. His philosophy that every roadblock in business brings new opportunities for success was tested many times, and each time he found a way to make his vision a reality. He raised capital and demonstrated that he was worth the risk – to property owners and investors. Click here to lean more about Ernesto Delgado.
The current space belonged to three separate businesses – a closed restaurant, eyeglass store and cell phone store. The vacant portion was a mess – dirty, piled high with debris and rundown. The location, however, held infinite promise.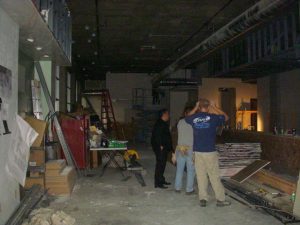 Area Renovation and Urban Renewal
In the early days before Mayahuel opened, that area of K Street attracted some visitors during daytime hours, but there was little nightlife. The 'K Street Mall' is the seven block area between 7th street and 13th street in Downtown. The Downtown Plaza area had become outdated and undesirable to new tenants. Yet many could see the possibilities in a walking mall so close to the Capitol. City leaders have long realized that K Street is prime real estate – an area that will help make our Capitol city a destination for business and tourism.
Now, the new Golden 1 Center is under construction at 5th and K streets, at the east end of Downtown Plaza, which has been torn down. It is scheduled for an October 2016 opening. The nearby Convention Center is scheduled to be renovated along with the theater. City leaders are currently exploring financing options. Click here for the link to the Sac Biz Journal article.
Leading Business Professionals Weigh In
Valerie Crow of Crow Consulting (a firm who represents an array of distributors to restaurants and bars throughout the San Francisco Bay area and Sacramento Valley) said "Mayahuel has helped change the face of Downtown Sacramento. Ernesto is unique – he has a flair for combining art and culture and has given Sacramento an 'elevated experience' in Mexican food which was much needed. He's a leader in creative food and cocktails. He takes risks and tries new things. He's one of the primary catalysts in starting the positive change in the downtown area."
Troy Crosby, Managing Director, HCV Pacific Partners related that when they purchased the Hyatt Regency project, their goal was to create a quality mix of K Street tenants who were both compatible with one another and brought an outside alternative for hotel guests. Their concierge related that the guests had a desire for high-quality Mexican food and drink. Troy loves the concept of Mayahuel. "The quality is fabulous. It's a great opportunity for those visiting Sacramento to learn about the culture. The banquet area (Coa Room) offers wonderful options for events. The outside patio area, with its perfect location and Mayahuel ambience, is a welcoming atmosphere for downtown visitors." He went on to add "Ernesto (Delgado) has definitely accomplished the goal of benefitting the Hyatt's guests as well as the Downtown area in general."
Dave Herrera, Senior Vice President, Colliers International Sacramento added "Five years ago there was very little nightlife on K Street downtown. The 12th and K corner was very quiet. Mayahuel changed the dynamics of that corner area and made it vibrant!" He was enthusiastic when he added "Ernesto has great vision. He combines his passion for his culture and ties it into everything he does. His creativity is wonderful"
Sacramento has Grown Up
It's clear that Downtown Sacramento is becoming a destination for those working and visiting the Sacramento area. Soon, La Cosecha by Mayahuel will open in Cesar Chavez Plaza. The park is home to many multi-cultural community events, such as 'Concerts in the Park' and the Sacramento Farmer's Market. La Cosecha by Mayahuel, also a Señor Ernesto Delgado Establishment, promises to be a place for community – to meet with friends, enjoy the park, and eat the freshest, truly Mexican food in an inclusive atmosphere.
Truly an Entrepreneur,  Señor Delgado Plans Two Additional Businesses in Sacramento
In the much-anticipated Milagro Centre, located in nearby Carmichael, Señor Delgado will soon open Mesa Mercado, an eatery with the focus on foods from many diverse regions of Mexico. Shortly after the opening of Mesa Mercado, he plans to open Hunt and Gather (in collaboration with a business partner), a specialty market featuring fresh, locally sourced Mexican specialties and wares. Hunt and Gather's tagline is relevant to the Farm to Table movement in the Sacramento Valley: "Eat With Integrity"
When Ernesto speaks of his vision in creating Mayahuel, it leaves no doubt that he has been successful.
"In creating Mayahuel, my vision is to leave a meaningful legacy that embraces the beauty and passion of my culture through regional food, art, and the historical significance of the Agave."