Food for Thought ~ December 2018
---
"Come for a meal – experience a culture"
~ Sr. Ernesto Delgado
Mexican food has such a rich history – many of the dishes we serve have been a part of our culture for centuries.  The food differs widely from region to region, and in some cases even village to village.  At local celebrations, proud villagers each bring their version of a dish to share with others.
This month, we're going to explore Carnitas. This dish originates from the State of Michoacán, México. Some of the foods commonly used in Michoacán are Tomatillos, Poblano and Pasilla chiles, Avocados, Tomatoes, Chayote squash and several varieties of Mushrooms.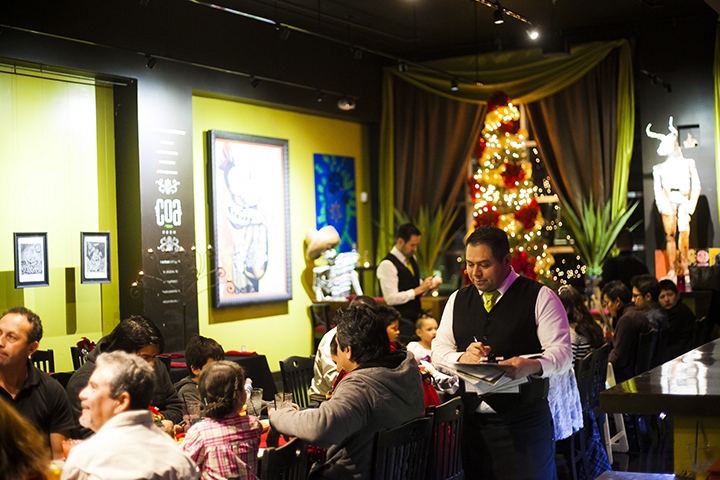 Michoacán has a diverse geography, which provides an unusual bounty of ingredients used in its dishes. The coastal area provides plentiful fish and seafood. The plains above the coast have seasons of hot weather and abundant rainfall which has made it perfect for growing over 90% of Mexico's avocado crop.  Corn, Blackberries, Guava, and Tamarind grow beautifully here.
This landscape is also perfect for ranching. Much of the country's Cotija cheese is produced in Michoacán, and ranches with cattle and pigs grazing on the sweet natural grasses of the coastal plains abound.
Michoacán is also the birthplace of Carnitas. Pork (often shoulder roasts) braised in oil until crispy. It's that luscious crispy pork with layers of flavor from the added citrus, herbs and spices that we can't get enough of.
Carnitas take hours to make, but the result is well-worth the effort.  Juicy, crispy, tender and full of hearty flavor, it's perfect by itself or served in tacos.
Our Carnitas Uruapan, named after the city of Uruapan, is a dish that epitomizes the flavors of Michoacán – and one we recommend everyone try if they are new to truly Mexican food.
We recommend enjoying a glass of Mezcal Del Maguey Chichicapa – the complex flavors with lots of citrus and a long smooth finish are wonderful with the Carnitas.