Ernesto Delgado Agave Pick for February
---
It's been a pleasure sharing my Agave picks with you – those I love and think you'll want to experience as well. Some I'm quite familiar with; others I have tasted but revisit for this article.
First Impressions: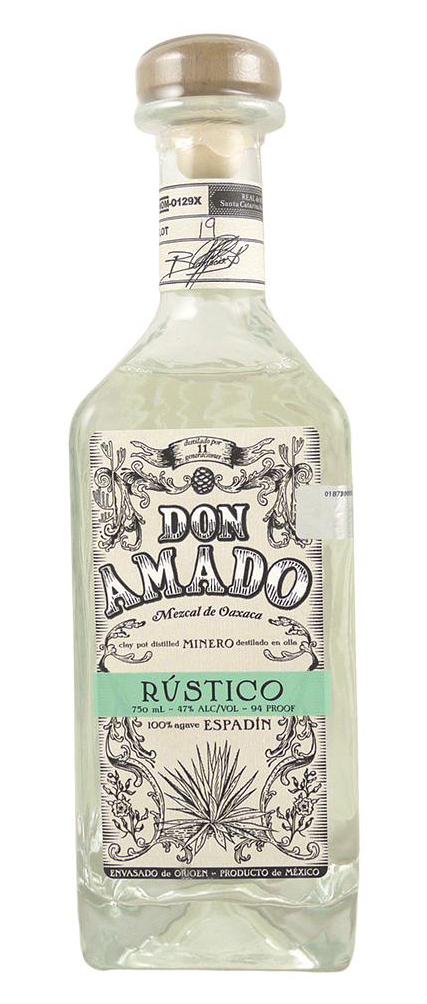 Don Amado Espadin Rustico represents the culmination of eleven generations of Master Distillers making fine Mezcal. The label truly takes me back to the México of my childhood – the traditional artwork hints at the generations of meticulous care that goes into each bottle. The rounded cork was particularly pleasing to hold as we began the tasting process.
History of Don Amado Rustico:
As with all fine Tequilas and Mezcales, it's well worth taking your time when tasting. Those bottles hold the history and passion of the people who created it beginning 300 years ago.
Don Amado uses the Espadin Agave for this spirit – grown in Oaxaca at an elevation of over 5000 feet. They allow the Agave to ripen fully before harvesting, and roast them in wood-fired earthen pits. After crushing the piña fibers are added while fermentation takes place to add a rich Agave character. The spirit is double distilled in traditional ceramic clay.
My Impressions:
When pouring, I could see the clarity and silver-clear quality of this Mezcal. The aromas of Minero clay, a hint of smoke, crushed walnut and spice were evident.
The flavors burst on the tongue – at first a hint of fire, followed by a surprisingly smooth taste of citrus, apple wood, and a hint of the roasted Agave sweetness.
This is a surprisingly balanced Mezcal – one that could be enjoyed on a nice day with a friend. But our group decided to explore the pairing of foods to see what might evolve.
The Magic of Mezcal and Food:
We tried this Mezcal with some of the Tacos from our Mezcaleria and Taco Bar. While it was wonderful with everything we paired, what made the Mezcal dance on our tongues was the Taco de Camarón al Mezcal, which has flamed shrimp, bell pepper, Mexican crema, tomatillo salsa and pineapple. What we discovered is that this Mezcal tastes as if it's made to be paired with pineapple, particularly grilled pineapple. What joy this discovery brought!
More Don Amado Rustica was poured while we experimented with the Grilled Fish Tostadas – the mango, pineapple, red onion, cilantro and pineapple salsa were delicious with every sip.
It was such a pleasurable experience, I invite you to come in and try these pairings. I think you'll enjoy your experience every bit as much as I did.