Tequila Museo Mayahuel
Address: 1200 K St, Sacramento, CA 95814
Phone: +1 (916) 441-7200
Website: experiencemayahuel.com
Details: $$, Mexican restaurant
Tequila Museo Mayahuel, located in downtown Sacramento, is a hidden gem that offers a delightful dining experience. As we stumbled upon the restaurant after the California International Marathon, we were pleased to find that they were well-prepared for the crowds. The staff quickly seated us and provided excellent assistance throughout our meal.
The restaurant boasts an impressive selection of tequilas and top-shelf liquors, and the server was well-informed about both the bar and menu offerings. I opted for three delicious tacos while my friend enjoyed a satisfying soup. The food was undeniably excellent, making our visit well worth it.
The ambiance and service at Tequila Museo Mayahuel were exceptional, leaving a lasting impression. The establishment's cool and inviting space, coupled with its diverse drink and food menu, created a delightful atmosphere. From the flavorful ceviche to the delectable mole dish, every bite was a treat. The proximity to the Hyatt and the reasonable pricing added to the overall positive experience.
Whether you're a tourist or a local, Tequila Museo Mayahuel is a fantastic find in Sacramento. The knowledgeable, friendly, and helpful waitstaff, like Alvaro, enhanced our dining experience. The menu presented unique choices and delicious drinks. The spacious and comfortable outdoor area provided a pleasant setting to enjoy our meal. With an impressive array of sipping tequilas, the attentive service from Jorge and Ernesto made us feel welcomed and ensured a memorable nightcap.
If you're looking for a pre-concert dinner or a happy hour spot, Tequila Museo Mayahuel is the perfect choice. Our waiter, Carlos, provided excellent suggestions for food and drinks, satisfying the varied preferences of our party of four. The perfectly cooked carnitas were a table favorite, and the overall dining experience left us eager to return.
With its lovely eclectic decor, extensive tequila selection, and creative mixed drink menu, Tequila Museo Mayahuel offers a vibrant and inviting atmosphere. The restaurant's dedication to providing vegetarian and vegan options, along with generous portion sizes, impressed us. From the requeson-filled vegetarian enchiladas to the delicious margarita-lime pudding dessert, every dish was exceptional. The attentive service and enjoyable patio dining further added to our high recommendation.
Tequila Museo Mayahuel, nestled near the Hyatt and Sheraton, is a true culinary gem in Sacramento. With its authentic flavors, carefully crafted cocktails, and captivating artwork, the restaurant creates a memorable dining experience. From the outstanding trocitos de puerco en salsa verde to the perfectly cooked flank steak, the food surpassed our expectations. Whether you choose to dine indoors or enjoy the outside tables, this restaurant should undoubtedly be on your Sacramento food tour itinerary.
https://travelregrets.com/best-mexican-restaurants-in-sacramento/
________________________________
___________________________________
Kev's Best List , September 5, 2021

We made Liquor.com's World's Best Bars list for 2019!
Mayahuel, along with the wonderful de Vere's Irish Pub, were the ONLY TWO Sacramento Bars that made the 'World's Best' list for 2019.
Congratulations to de Vere's!  We think we're in great company.
Check out the World's Best click here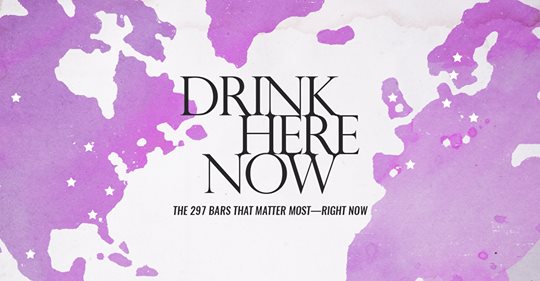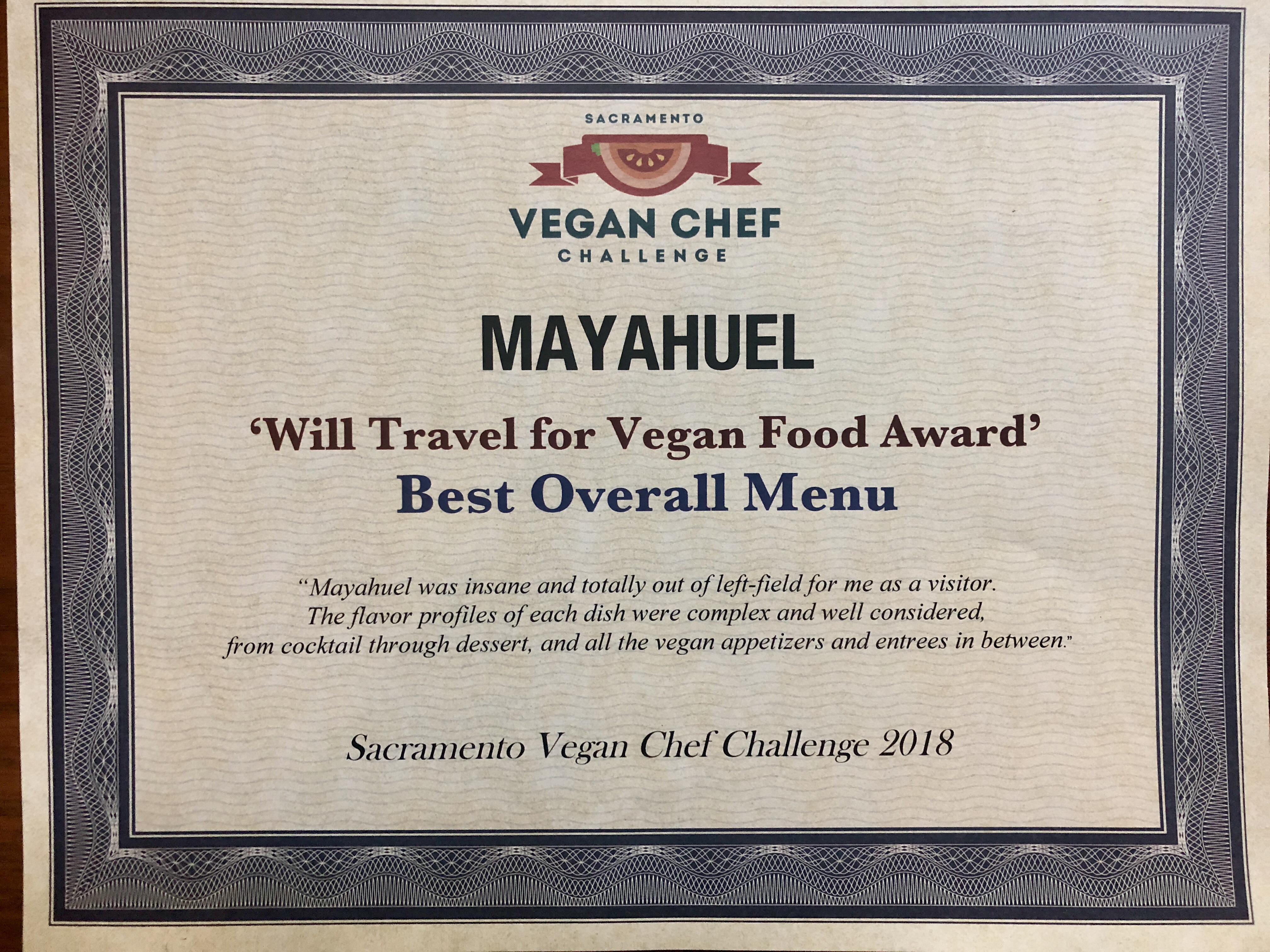 What is your best food memory?
One of my favorites was the turkey and mole my Mother made– comfort food at its best. The intoxicating aroma of the mole as I used a soft tortilla to pick up the tender turkey and the incredible sauce is a memory that remains fresh in my mind.
What is your favorite season for cooking with local ingredients? Most challenging?
It's difficult to top summer in the Sacramento Valley. The amazing array of fresh ingredients available locally is every chef's dream. The fresh tomatoes – perfectly ripe and juicy – are wonderful. I love the flavor of a ripe tomato – the simple pleasure of tasting what nature offers without anything else except a little salt. It brings back memories of my Father, who carried a salt shaker into his garden and ate tomatoes right from the vine.
The harvest is an exciting time! Farm-to-Fork was simply a way of life when I grew up. We used what was fresh and preserved the rest. I have always felt the magic that exists in growing food. The hard work in dusty fields, seeds sprinkled with water and blind faith that they will grow. The plants that soak up the suns' rays to eventually yield a bounty of sustaining food truly reaffirms life itself.
As I've immersed myself in the foods of true México, one of the seasons I've come to love is fall. Every year in September, we prepare Chiles en Nogada to celebrate Mexican Independence. This dish, which is of great historical significance, is made to represent the three colors of the Mexican flag. According to historians, Chiles en Nogada (which I will be preparing for the Dinner at the Barn) was first made for the emperor Agustin de Iturbide when he visited the city of Puebla in 1821.
Each season has its traditions – and just like the circle of life, the passing of the seasons bring new and exciting possibilities.
How would you define your culinary style?
I want to represent true Mexican cooking – the delicious use of bold flavors, combining fresh foods and dried herbs that have been the staple of different regions in México for hundreds of years. I love the freshness of the foods in México; the creativity with which people use what's seasonally available to make memorable dishes.
What many people don't realize is that México is considered one of the 'cradles' of human agriculture. Indigenous people in pre-Columbian Mesoamerica developed domesticated plants such as cacao (chocolate), vanilla, avocado, tomato, squash, beans, peppers and maize (corn). They not only harvested fresh produce, they developed ways to dry and preserve what they grew. The earliest dated maize cob dates back to around 4000 BC and was discovered in a cave near Oaxaca.
The beautiful mural of the Goddess Mayahuel in our Coa Room– depicting her as both an ancient and a future figure – epitomizes my culinary style, which combines ancient, indigenous flavors with the tastes of today. I like to think my ancestors would approve.
Where will your next vacation be? (Real or imagined)
I'd love to return to Oaxaca, where some of the best chefs in the world are creating amazing culinary adventures – pairing local fresh foods and Mezcales in such wonderful combinations it has become an art.
Mexico City is another destination for me. It has world renowned chefs who have incorporated their modern-day culinary skills with traditional foods. Chefs such as Enrique Olvera, Ricardo Muñoz Zurita and Eduardo García. I'd love to experience their food and talk with them about their inspiration.
Who or what influenced your culinary style the most?
Certainly my Mother influenced my style more than anyone. The love with which she prepared each dish transcended the ingredients into something far beyond simple food. To her, creating food for her family was deserving of extra care and attention to detail every time she cooked, no matter the meal. I try to incorporate that love and care into everything I do.
My Father was a wonderful cook as well. His Caldo de Miche – a fish stew – was legendary. His imagination in the kitchen was unlimited. He made amazing carnitas, and preserved jams, nopales, salsa, and tomatoes from the garden.
Chef Diana Kennedy has been an inspiration. Born in the United Kingdom, she moved to a piece of land on Michoacán as a young adult, where she was able to grow and incorporate fresh fruit and vegetables in her cooking. She has published nine cookbooks, using methods and ingredients she learned in 50 years of traveling throughout México. Some of the top Mexican chefs still feel she's the most influential chef in the country at age 93.
Do you have a signature dish?
I really have a signature 'flavor' rather than a specific dish. The beautiful Poblano pepper is seen throughout the dishes on my menu– in the Rellenos, Arrachera, Crema de Chile Poblano Soup and our balanced and complex Mole, of which I'm very proud. The Rajas de Chile Poblano that accompany many of our dishes are very representative of the flavors of México.
For our Crema de Chile Poblano Soup we roast the fresh Poblanos and combine them with cilantro, spices, and a bit of Crema to create a soup we feel symbolizes the taste of México. We have guests who come in from out of town just for this soup – they say it's very addictive!
Who are your culinary idols?
As an entrepreneur, I have followed Chef Danny Meyer for many years – his commitment to exemplary service is beyond compare. I have endeavored to pattern my philosophy of service and management of my team after his approach, which allows employees to shine by giving them the tools they need to do their job well, and helping them problem-solve when needed. I truly believe that every job is equally of value and is worth doing well, and that every member of my team is essential to the health of the restaurant.
Chef Richard Sandoval, who learned the magic of using fresh, authentic ingredients from his Grandmother is another of my culinary idols. He has combined his love of everyday cooking with his restaurant Fathers emphasis on the importance of service to a level few others attain. The owner of 42 restaurants all over the world, Richard Sandoval is best known for his unique concepts which blend true Mexican ingredients with other world cuisines. Just like me, Chef Sandoval is passionate about Tequila. His vast collection of Tequilas is remarkable.
As a Restaurateur, I admire the way in which México City Chef Enrique Olveras has changed the perception that Mexican food is simply 'street food' and has elevated it to a complex and amazing experience. He shows unwavering attention to detail in his dishes, using traditional ingredients with a creative and unique approach.
What is your go-to drink when you are out on the town?
Of course I love small-batch Tequilas and Mezcales – to sip or to pair with food! I love to try Mezcales with traditional as well as modern foods. Mezcal is a social drink. Many innovative ideas have begun with Mezcal, launching successful business ventures.
Mezcal has been enjoyed with food for centuries. It's only recently that it is gaining attention in the United States for its similarities to fine wine – the meticulous growing, distillation and cooking the wild Agave varieties, the influence of the terroir, and even the water used all contribute to the diversity we see in the fine Mezcales which are now being imported.
There are so many small-batch Mezcales and so many possible food combinations, I cannot possibly ever become bored. Like most aficionados, my list of 'must tries' is always growing.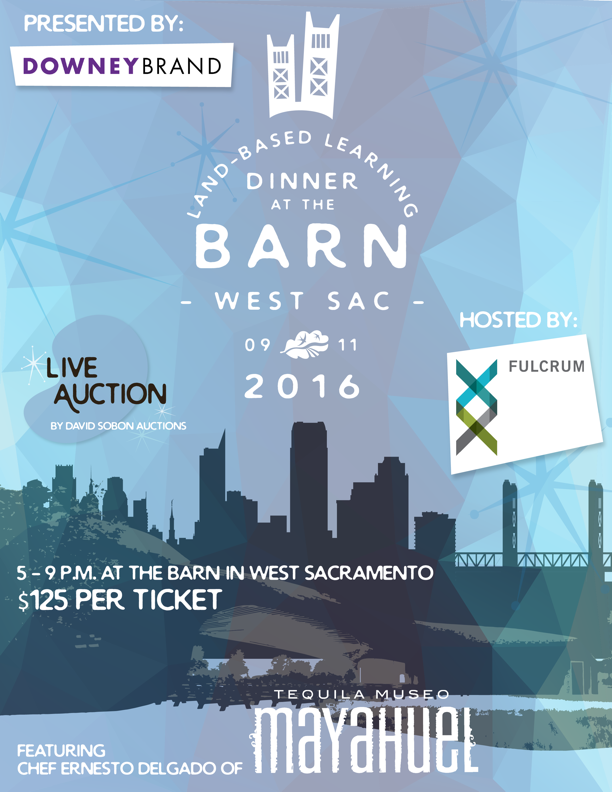 Art, Music, Drinks and Dinner:  Mayahuel
By blogger Mimi Holtz
Website: Mimi Avacodo
Since I flew in on Wednesday evening, not many people had arrived yet for the conference, but I noticed via Facebook that a fellow food blogger from San Diego was already in the hotel.   I texted her to see if she wanted to join me for dinner,  and we chose a place that was right around the corner from the hotel.  Neither of us wanted to walk very far in that blistering heat!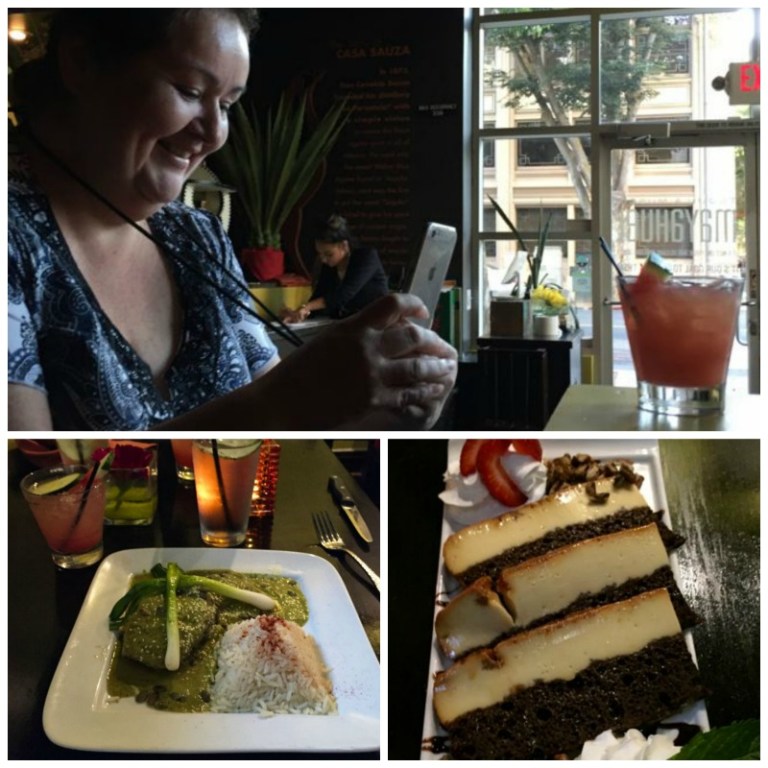 We had a wonderful time at Mayahuel,  sipping our watermelon margaritas,  savoring the PIPIAN VERDE CON CHULETA DE PUERCO ("A 'mole verde' made from sesame seed served with a juicy cut of pork, cilantro rice")  and sharing the spectacular IMPOSIBLE ('Half flan, half chocolate. Translated 'impossible', this dessert is flan atop a chocolate cake bottom").   Honestly, the evening couldn't have been nicer – from the wonderful company and converation with Ani Arambula of Confessions of a Foodie to the fun interactions with our waiter, Vince.
I enjoyed Mayahuel so much that I went back the next evening with a different group of friends.  This time I ordered the ENSALADA TROPICAL ("Spring lettuce mix, mango, jícama, and pineapple, topped with dry-roasted almonds and a raspberry vinaigrette") with grilled salmon.  And a watermelon margarita, of course.   I forgot to tell them to omit the chili powder on the rim of the cocktail as I had the evening before,  but I enjoyed their  margarita  with the slightly spicy accented rim just as much.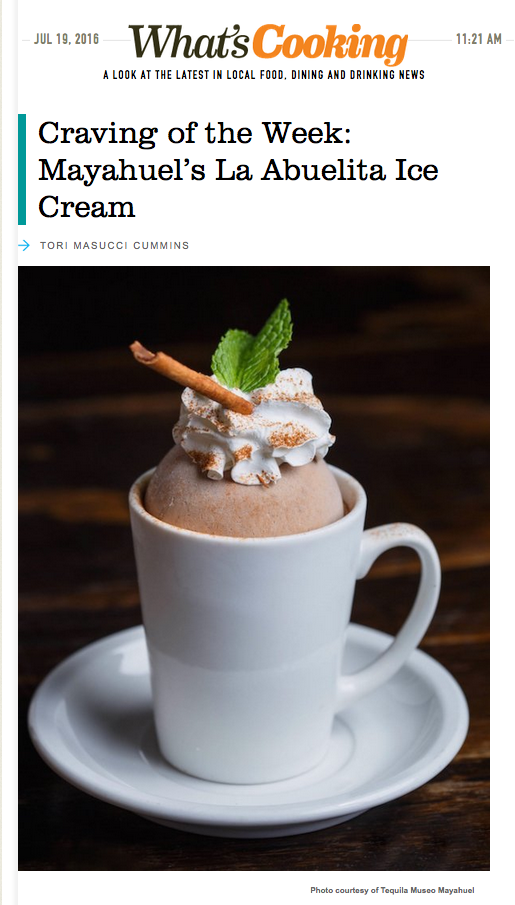 Trust us, the last thing we want to order during these scorching summer days in Sacramento is any menu item with the word "hot" in the description. But one spoonful of the house-made frozen hot chocolate at downtown Mexican restaurant Tequila Museo Mayahuel will quickly change anyone's mind.
Chef-owner Ernesto Delgado created the cool treat, coined La Abuelita Ice Cream, with his childhood in mind. Delgado grew up in the northern Mexican state of Michoacán, where Abuelita chocolate, a popular brand (the word means "grandmother" in Spanish) with a subtle cinnamon spice, was the key ingredient for the classic hot chocolate his mother used to make, spun into steamy milk by hand with a wooden tool called a molinillo.
"Anyone who has had that hot chocolate automatically knows the flavor," Delgado says. "Whenever you taste something that takes you back to your childhood, it becomes special. It's about a memory connection to your upbringing."
Using the same hunks of Abuelita chocolate, this summertime version of the classic winter treat has the uncanny taste of a steamy cup of hot chocolate and the ultra-dense, creamy texture of homemade ice cream, so thick you must brace the dish with your hand to dig in for a spoonful. Topped with a cloud of cinnamon-dusted whipped cream and a cinnamon stick, it's served in a coffee mug to round out the nostalgic post-dinner experience. Talk about sweet memories.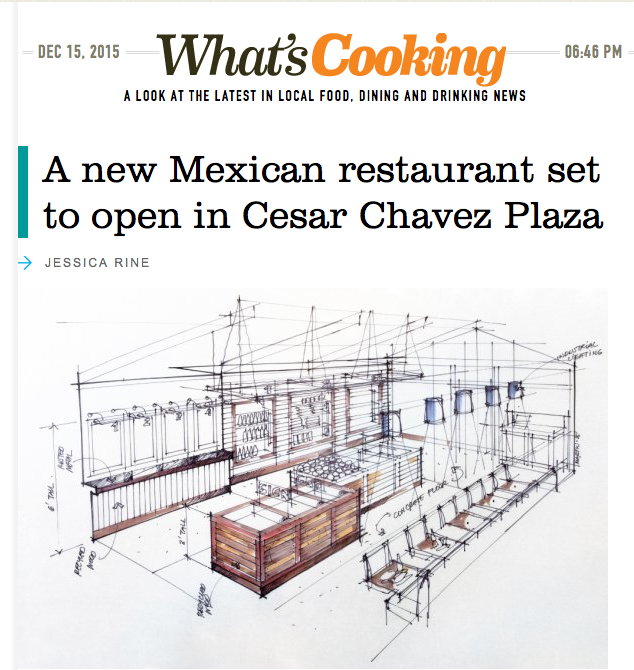 Delgado—who is also launching the forthcoming Mesa Mercado in Carmichael's Milagro Centre—plans to bring La Cosecha, a casual Mexican restaurant with a full bar, a daily market and grab-and-go selections like salads and sandwiches, to Cesar Chavez Plaza by May 2016.
La Cosecha, meaning "the harvest" in Spanish, will occupy the building on the west side of the park, which, until December 2014, housed the casual lunchtime eatery Café Soleil. Delgado will operate the restaurant as an extension of Mayahuel, in partnership with the City of Sacramento, Downtown Sacramento Partnership and the city's Parks and Recreation Department, with financing from Golden Pacific Bank, in a combined effort to activate the park.  Read More…
Article in the Sacramento Business Journal January 1, 2016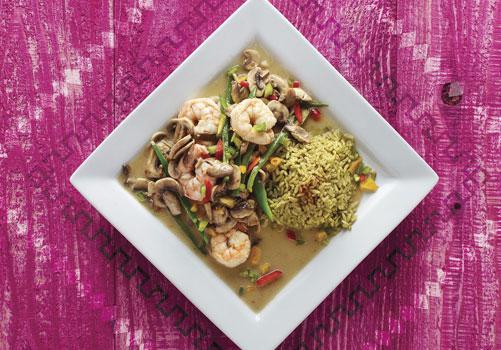 Cool and Contemporary
When Ernesto Delgado opened TEQUILA MUSEO MAYAHUEL in 2011, he was intent that it not be what he calls "a pico de gallo restaurant" with the same tired dishes found in any number of Mexican eateries. Delgado, who was born in Michoacán and moved to the United States at the age of 5, has a passion for Mexican culture, and he wanted his menu to reflect that fact. "When people ask me what kind of Mexican food I serve, I always say 'true,'" he explains. Dishes like Mayahuel's chicken mole poblano deliver on this promise, as does the rich crema de chile poblano soup and a chile relleno stuffed with crab and shrimp and blanketed with epazote cream sauce. The restaurateur inherited his sense of hospitality from his mother. "Whenever anyone came over, she was ready to feed them," he says. "She always tried to comfort me with food." Delgado, who cites cookbook author Diana Kennedy and celebrity chef Rick Bayless as inspirations, has made it his personal mission to expand diners' notions of what Mexico and Mexican food can be. "There's so much more to Mexico than just cactuses and sombreros," he says. 1200 K St.; (916) 441-7200; tequilamuseo.com